DD-700 Vascular-Fetal Doppler Combo
The DD-700 vascular-fetal Doppler combo provides an easy way for you to perform basic assessments-be it vascular or fetal. The powerful digital processor in the DigiDop performs a true auto-correlation calculation for fast, accurate heart rate. The display also indicates battery, volume, and signal strength status.
Superior sound quality
Our Dopplers have the sensitivity and audio response to allow you to hear nuanced vascular or fetal sounds quickly and clearly. All our DigiDops have our state of the art Digital Sound Clarity – DSC™. A sound processor in the main unit enhances the sounds you want to hear while reducing those you don't. With DSC processing is optimally set for each different probe frequency.
The DigiDops speakers are small but powerful high fidelity speakers that have extraordinarily smooth and rich response over the whole range of Doppler sounds.
3 & 8 Mhz Probes
All DigiDop vascular probes provide the sensitivity and reliability you need. All probes will work on all DigiDops for maximum versatility.   Our 3 and 8 MHz probes work in conjunction with our digital DigiDop main unit to optimize sounds for each probe. The main unit recognizes what probe is in use and automatically adjusts frequencies and gains to provide you an optimal listening experience.  All our probes have a smooth contour design that is comfortable to hold, comfortable for the patient, and easy to clean.
Built to last
With our industry-leading five-year warranty we have made sure that the DigiDop will stand up to hard use day after day. The combination of our sturdy design and warranty can save you significant service costs.
The body is made of a mix of tough plastics with a unique stainless steel grill over the speaker. Our latest DigiDop's smooth, clean lines are also more comfortable in the hand. The grill now has micro-screen openings to protect the speaker; the speaker itself has an internal sound transparent fabric cover to keep out dirt and dust.
Our unique magnetic probe holder won't crack or break and gently cradles the probe when not being used. The strong magnets we use hold the probe without being sensitive to how it's rotated. The open design avoids gathering dirt, gel and germs.
Industry Leading Five Year Warranty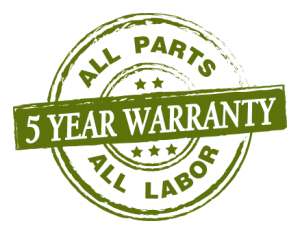 All DigiDop Dopplers come with a 'bumper-to-bumper' 5 year warranty. The warranty includes both parts and labor and covers not just the main unit but also the probes and cords. We can offer this outstanding warranty because our design and materials reduce the number and cost of warranty issues.
Batteries
The alkaline batteries provided with the DigiDop will produce hours of use, enough for hundreds of typical exams.
Made in the USA
Our products are designed and manufactured near Denver Colorado, a long-time center for diagnostic ultrasound products. Each product, including each probe, is individually inspected and tested to assure quality and durability. We have a very experienced team that has been in the Doppler business for many years – back to the time the first fetal Dopplers were introduced.